Recent News
One in Five Construction Sites Fail Safety Checks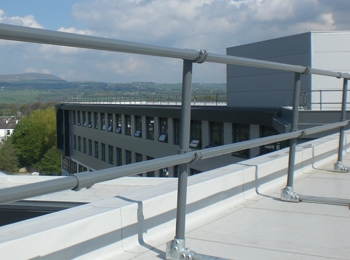 The recent Roofing Today Bulletin states that nearly one in five construction sites visited across Britain last month by HSE inspectors have failed safety checks.
Between 18 February and 15 March 2013 HSE inspectors made unannounced visits to construction sites to ensure they were managing high-risk activity, such as working at height. HSE inspectors visited 2363 sites where refurbishment or repair work was taking place and saw 2976 contractors. 631 enforcement notices were served across 433 sites for poor practices that could put workers at risk, with 451 notices ordering that work stop immediately until the situation was put right.
In the UK, according to the HSE, falls from height are the biggest cause of death and the second biggest cause of serious injuries in the workplace. During 2011/12, 49 workers were killed while working in construction and 2,884 major injuries were reported. The construction industry leads in the number of major injuries to workers as a result of falling from a height.
Under the amended Work at Height Regulations 2007, it is the moral duty and legal responsibility of those in control of work at height to do all that is reasonably practical to prevent anyone falling. Employers, employees and contractors must now carry out risk assessments, prepare a method statement and consider whether an alternative form of access would be safer. In fact, the HSE has issued a warning to companies whose business involves working at height to ensure they provide suitable safety equipment and have appropriate procedures in place before allowing their staff to work at height, in potentially dangerous situations.